Agile Collaboration Platform
Start Your Free Trial Now
Boost quality acceleration
Consolidate workflows
Expand visibility
What is QACoverage?
 QACoverage is a new generation project management solution with innovative vision and workflow to manage Software Project Life Cycles more effectively and efficiently. It boosts test productivity and provides visibility to better handle and control your established process via comprehensive Requirements Management, Test Design, Test Execution, Ticket Management, Agile Board, Metrics & Reporting modules.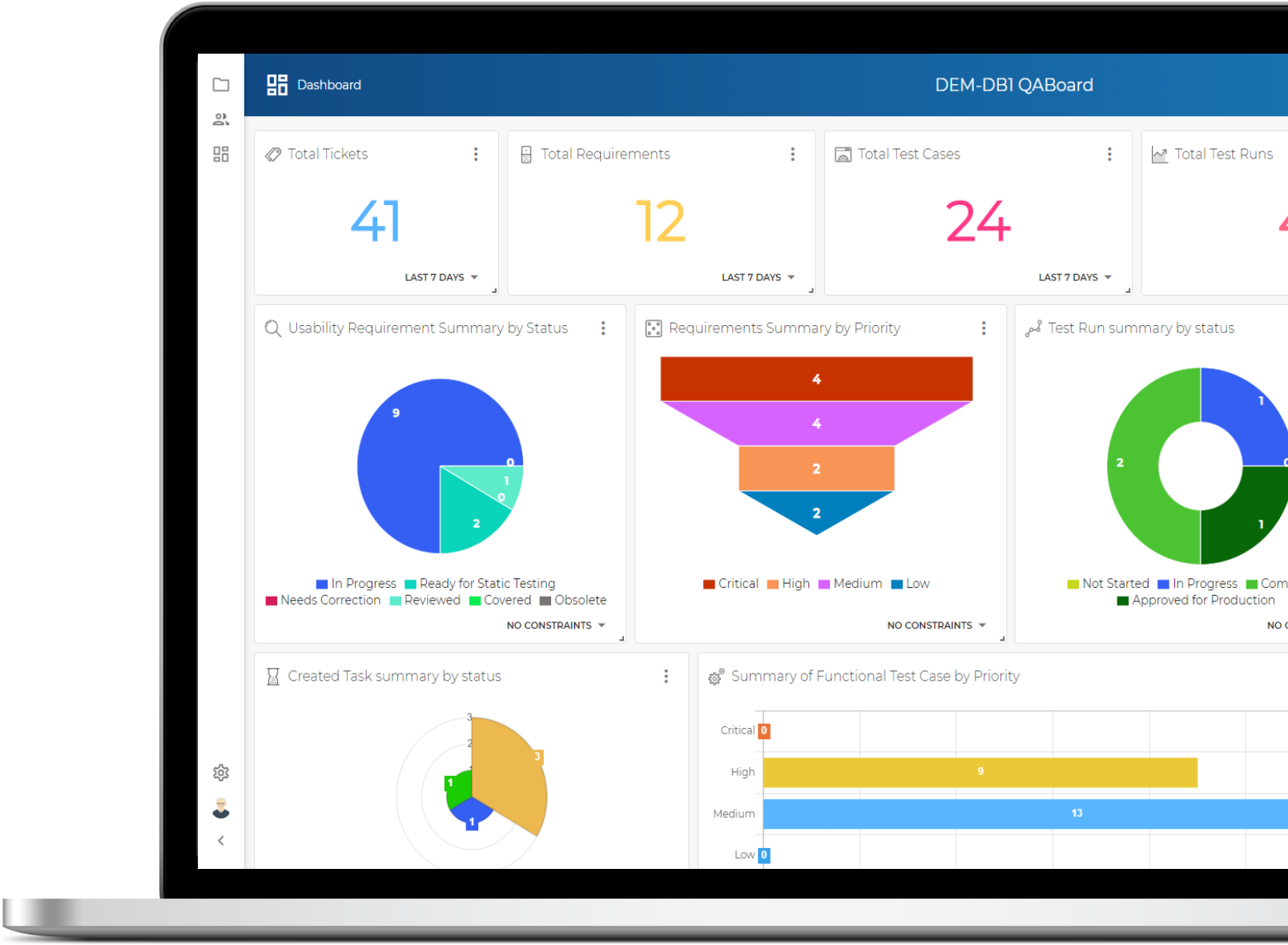 Full Control of Your Testing Process
Full monitoring of traceability between requirements, test cases, execution results and defects with collaboration from multiple groups within the IT Department.
Increased Productivity and Efficiency
Quick identification of test cases with a streamlined and structured regression test repository resulting in quick turnaround execution time and adaption of a risk-based testing approach strategy.
Improved Requirements and Test Design Coverage
Full control of requirements readiness and revisions through detailed level test cases grouped by test types and test levels with a built in peer review mechanism.
Real Time Reporting and Monitoring
Comprehensive graphs and reports provide full visibility and transparency of the testing cycle with the ability to mitigate risks earlier without impacting delivery dates and compromising on quality.
Flexibility and Adaptability to Various Development Models
Agile ready workflows with backlog and sprints implementation supporting Extreme Programming, Test Driven Development, Scrum, Kanban, or any of the other Agile-based methodologies.
Get your team started today !