QACoverage
makes the test case management
process a cakewalk
for your QA team.
QACoverage is an innovative platform that offers project management solutions like Test Design, Test Automation, Test Execution, Reporting and Dashboard, Requirement Management, and Agile modules that streamline the workflow for Quality Assurance teams.
QACoverage enhances your software performances through user-friendly test management platform that provide real-time insights.
Start Your Free Trial Now
Boost quality acceleration
Consolidate workflows
Expand visibility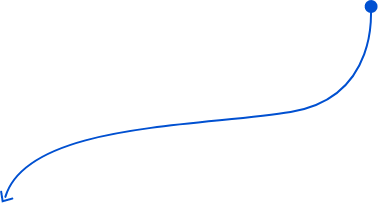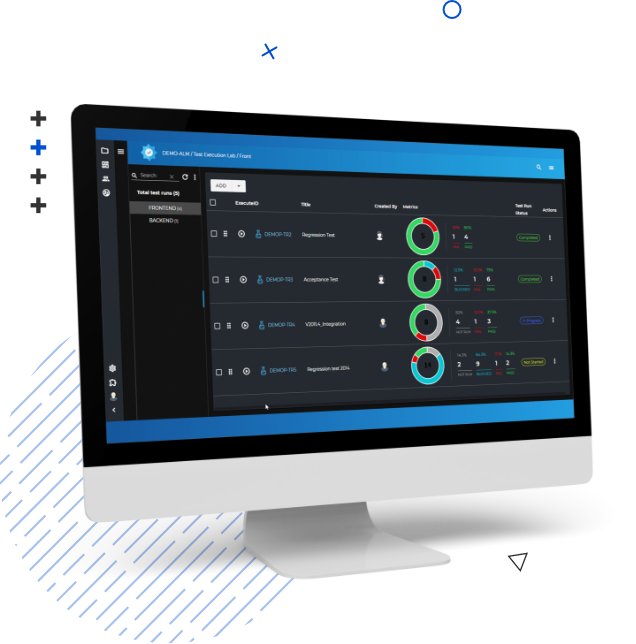 Why do You Require
a Test Case
Management Tool?
Manage all the test projects, test cases, and various fields and screens in an efficient and structured manner.
Customize the lists, user roles, and project roles based on the company and the product's needs and requirements.
Through a simple and efficient dashboard, have a bird's eye view of all your test projects, test suites, and test cases.
Import and export test cases to Microsoft Excel and Microsoft Word at the click of a button.
Easily track the testing progress during any time of the testing activity with real-time analytics.
Key Features of
Test Management Tool

Refined Quality
Test management software upgrades the process of software development by providing crucial analytics and bug reports through continuous testing, which then simplifies the job of the QA team.

Productivity Boost
Test management software are automated tools that require minimal human interference, thus enabling the team members to focus on other objectives.

Simultaneous Learning
Test case management software simplifies exploratory testing so that team members can design and execute test cases quickly in real-time.

Reusability
Another testing tool feature includes its ability to reuse the test cases and other resources in different projects to save time during testing.

Increased Manual Tests
With the help of test case management software, the number of iterations in manual testing can be ramped up by conducting manual and automated tests simultaneously.

Well Organized
Team members are given the license to categorize the tests, prioritize them, upload documents, and add case descriptions with expected results, making the defect management process more organized.
Integration with
Test Automation
Tools
QACoverage's test case management tool provides seamless integrations with test automation frameworks like Katalon and Cypress so that QA teams can easily manage test cases and run tests.
Connect and track agile software development projects with Jira through a simple procedure. Collaborate with Continuous Integration (CI) tools like Jenkins to improve testing and deployment automation.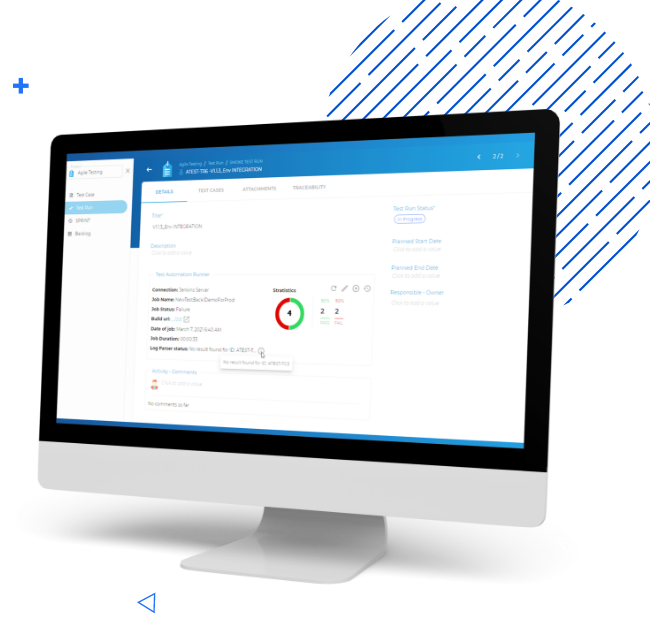 Streamlined Test Management
Process
QACoverage's test management platform delivers a sophisticated environment wherein the entire test management
process of planning, designing, execution, and tracking are built and integrated into one dashboard.

Test Estimation
Accurately measuring the time frame for every task improves the planning and management of the tests.
Test Planning
Breaking down the test subject into multiple segments can enable test team members to write test cases and distribute the resources evenly.

Test Authoring
Detailed test cases are developed as manual and automated test cases and are stored in the test management tool.

Test Execution
The entire test process is run by executing the test scripts in a test suite.

Test Monitoring
QA teams can monitor the test results on the dashboard of the test case management tool.

Analysis
The quality of the end product is measured by analyzing the test results and checking the efficiency of the test cases.
Don't let test management processes
bother you again.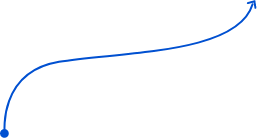 QACoverage's
Test Management platform
Make use of the test case management tools right on your server.
Annual Subscription
Renew your license every year.
Perpetual Subscription
Pay once and forget about renewals for the entire lifetime.
Begin immediately by utilizing test management software on the cloud.
Basic
The perfect plan to begin your test management journey
Standard
Beneficial for medium team sizes
Premium
The all-features-inclusive plan
Enterprise
Tailor-made for large enterprises
Frequently Asked
Questions
Here are some FAQs by a few QA team members.
What is a test case management tool used for?
A test management tool is used for simplifying the testing activities like test planning, managing the requirements and test cases dataset, scheduling the tests, efficient test execution, and tracking any issues or defects, all in one frame. A good test case management software helps the company in developing and producing superior products.
How do I choose a test management tool?
The most general criterion of selecting a test management tool is to choose it based on your needs, preferences, and budget.
From a technical perspective, choose a case management tool that provides easy tracking of metrics and reports through a flexible, customizable, and user-friendly dashboard. It is also advisable to select a management platform that has collaborated and integrated with other leading test automation tools.
What are the advantages of using a test management tool?
Complete control over test projects and test activities.
Real-time analytics for the QA team.
Simplified method for tracking progress.
Secure connection with other tools like Jira and Jenkins.
Increase in team productivity.
Reduction in the usage of resources and
Time-saving.
How do test management tools support the testing process?
The aim of testing a product is to find its efficiency by checking for any errors or bugs. Manually performing this task would mean applying different data sets for one part of the product before moving on to the next segment.
A test management tool is a software application that helps in organizing software testing efforts by creating and managing test cases. It allows testers to design and execute test cases, track testing coverage, and manage the bug tracking process. With the help of a test case management tool, testing efforts can be streamlined, and testing coverage can be improved by identifying any gaps in the testing process.
These tools also help in creating test cases that are reusable and maintainable, saving time and effort in the long run. By using a test case management tool, testing teams can ensure that they deliver high-quality software products to their customers.
Test management software automates this entire procedure by performing testing and tracking defects instantly and effectively.